Entertainment
"Being a babymama does not entitle you to your babyfather's money," Sandra Iheuwa says in response to Sophia Momodu's posts.
Sandra Iheuwa, a Nigerian businesswoman, has resorted to social media to express her thoughts on baby moms and their relationships with their spouses.
Her remark comes after Sophia Momodu, Davido's first baby mom, went on a lengthy Twitter rant about guys who financially coerce women into sticking with them, especially when children are involved.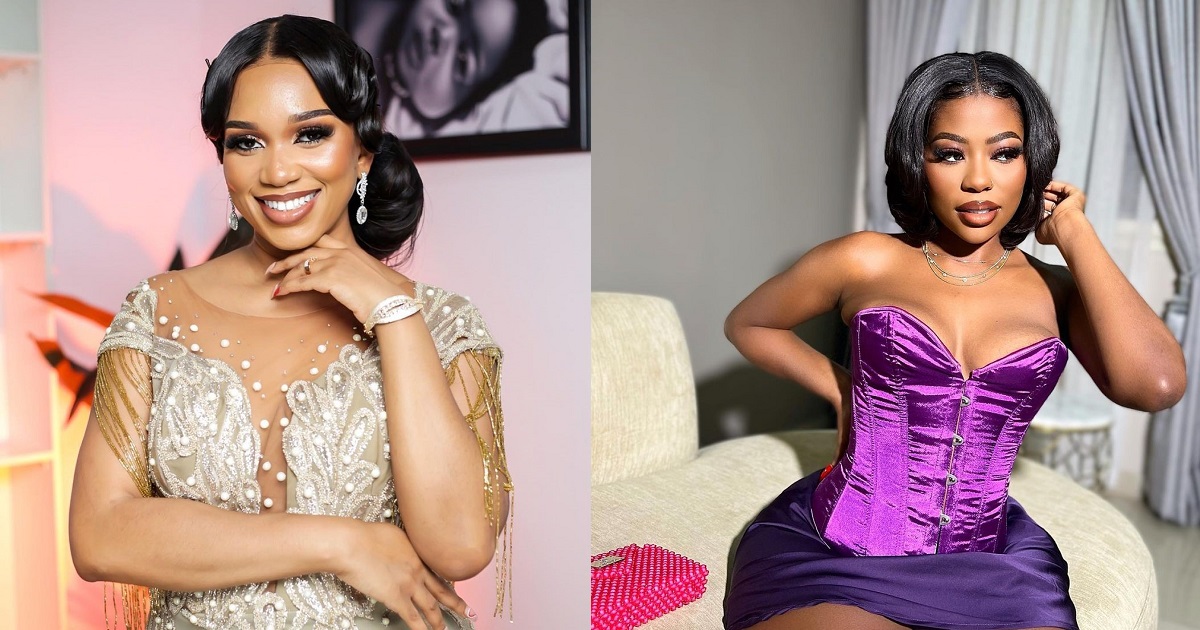 Sophie, who has a kid with Davido, remarked that such people have a special spot in hell, and that Nigerian laws do not protect women and children.
Iheuwa, who has children with businessman Steve Thompson and music executive Ubi Franklin, believes that being a baby mama does not entitle you to your baby daddy's fortune.
According to the entrepreneur, while women can call out deadbeat fathers, baby mamas are immune from claims of financial abuse, especially if the baby daddy is present and providing for the child as he should.
She penned;
"First of all being a baby mama doesn't mean you should be entitled to your baby father's money. The only responsibility he has is towards your child and it's also your responsibility to take care of your child as well it shouldn't be an avenue for you to make money or be taken care of… Now if your baby father is dead beat you can call him out with your full chest if you can do it every Eke market day that will be awesome too… Financial abuse doesn't apply to baby mamas especially when the baby daddy is present and doing what he should for his child. Unless he stops taking care of his child. Most married women experience financial abuse from their spouse it's like a scheme for them to stay in the useless marriage and have no means to leave. If you are a baby mama and have no means to leave. If you are a baby mama and your baby daddy is taking care of your child (be grateful) but not taking care of you and you are ranting "financial abuse". Madam go and work and take care of yourself and your bills. I support women but I don't support nonsense.

I don't know why anyone will feel entitled to another's person especially when you are not even a wife. If my son's father was taking care of my son I would be grateful and will never rant but you will never catch me rant about him not taking care of me. It will never happen as long as I'm alive and well".