David Adeleke, widely known as Davido, a Nigerian artist, has responded to a Benue-based fan who embarked on a road journey simply to meet him.
This comes when SSbmuzik, a Twitter influencer, drew the singer's attention to one of his fans' significant quests.
Emmiwuks is now on day eight of his journey, according to SSBmuzik.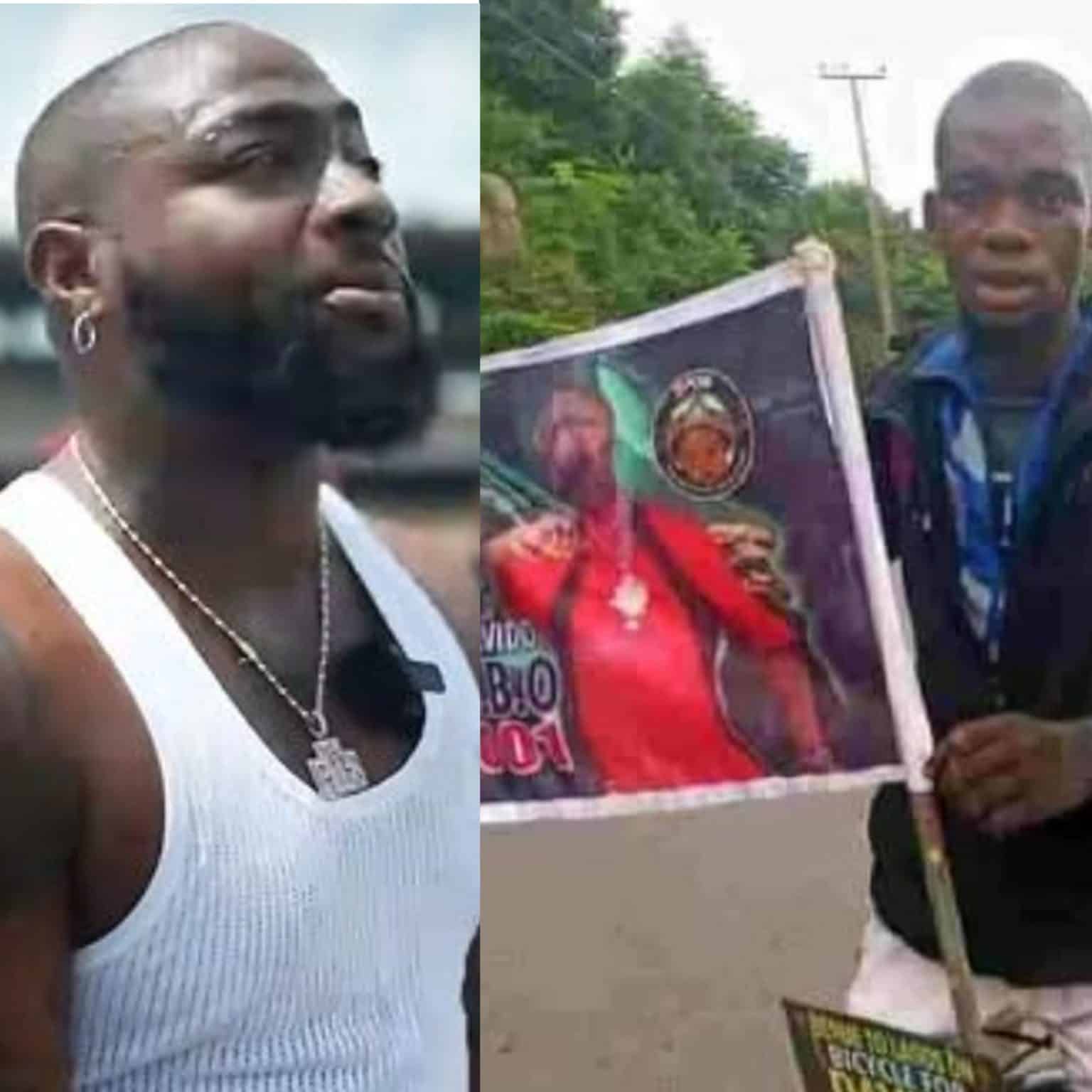 He stated:
"A young man called @emmiwuks embarked on a Benue to Lagos trip on bicycle to meet Afrobeat super @davido. He's currently on Day 8."
In response to the message, the singer stated that he is currently out of the country. He then motioned for the fan to turn around.
Davido responded, "Turn around, I am not at home."
See the photographs below.